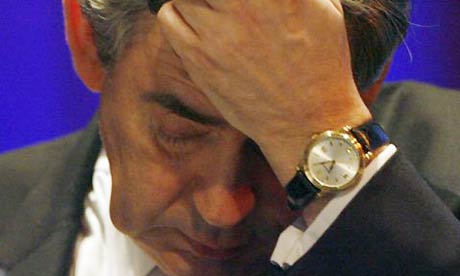 One minute Gordon is telling congress that Kennedy is to receive an honoury knighthood:
"Northern Ireland today is at peace," Brown said. "More Americans have health care. Children around the world are going to school. And for all those things, we owe a great debt to the life and courage of Senator Edward Kennedy."
Next minute, all hell breaks loose in Northern Ireland...
Bloomberg
Grauniad